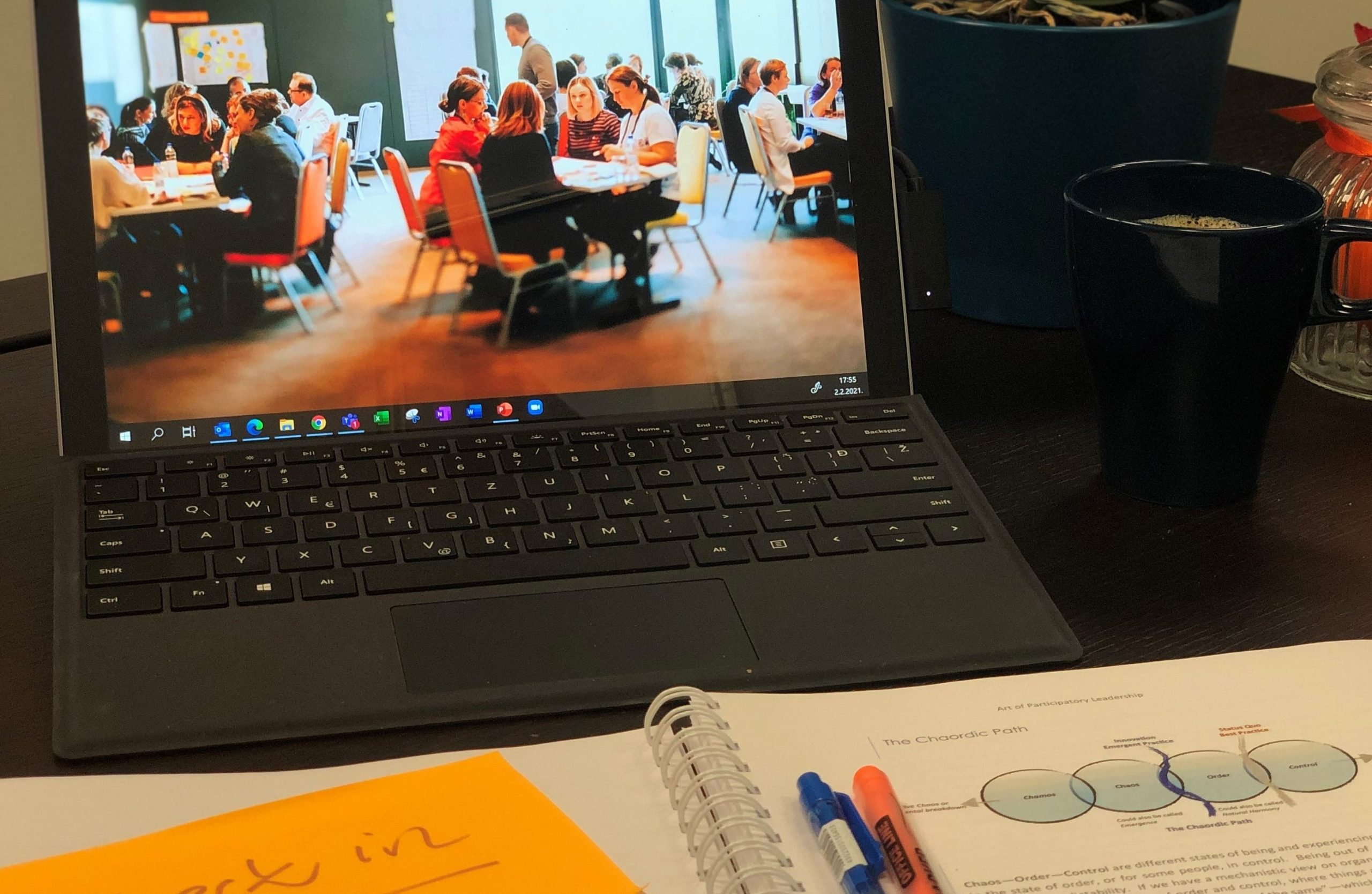 The Art of Participatory Leadership 2021 ONLINE
For the last 8 years, we are organizing training in Croatia as an international hosting team for an international group of participants. We feel the commitment to continue to meet the business needs especially now when changes are affecting all aspects of our lives and we need to connect, learn and practice remotely. 
This special learning opportunity is driven by the following questions: 
How can we nurture the human and social fabric of working together – even when we are not together?
How do we lead ourselves and others through the times of change, complexity and crisis?
How to unlock hidden potential in our organizations?
AoPL Trainings in Croatia are recognized as a specific opportunity to learn and practice how to host meaningful conversations, design projects and implement the participatory approach in complex and large organisations. 
The ART OF PARTICIPATORY LEADERSHIP 2021 ONLINE, 24-28. May 2021

In this online programme format, delivered as 5 half-day sessions, we will cover all elements of the art of participatory leadership, enriched with additional learning related to the virtual format of the methods and tools.

Check details of the programme on the AOPL web site and reserve your spot on time!

Today more than ever is important to build advanced leadership capacity by nurturing self-organization and courage in people to step in and take charge of the challenges facing them.

We have had participants from different industries and diverse countries travelling to Croatia – now with the online training, it is easier to join us, welcome!
Training will be held in the English language.

We also invite ex-participants and practitioners from the AoH/AoPL network to join us and practice in the online environment.